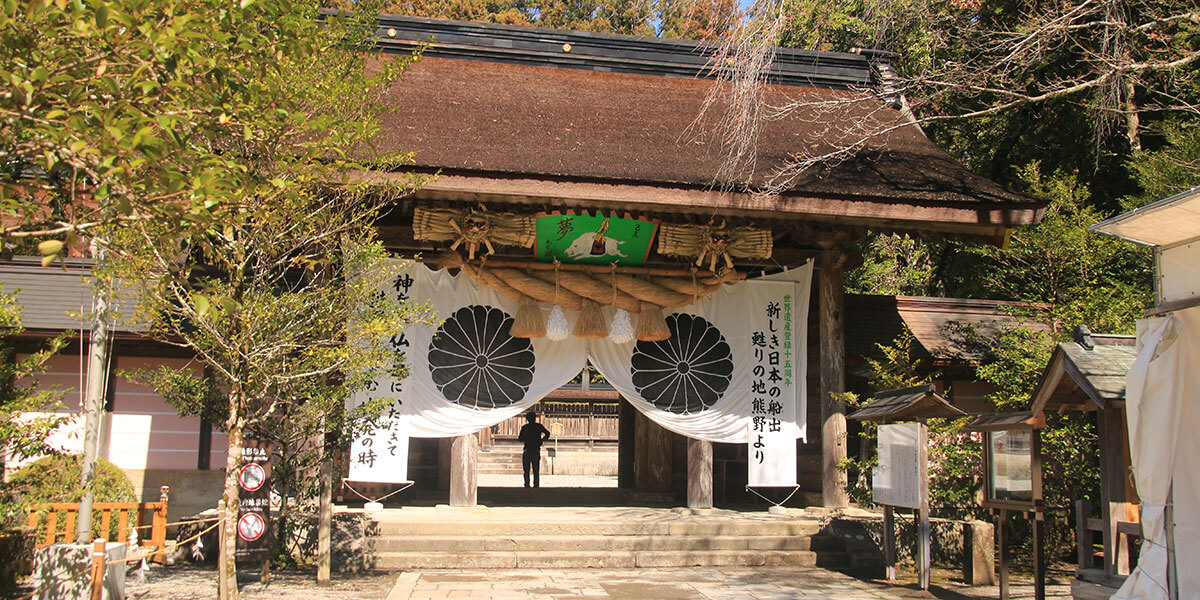 Hosshinmon-oji

A rest area with toilets is located right next to the bus stop. This is a popular spot for those wishing to walk the Kumano Kodo with stone pathways, tea plantations and rice terraces located only a short walk away.

Michi-no-Eki Okukumano

Travelers appreciate the natural wooden structure as well as the spacious rest area and toilets. Popular local delicacies like mehari sushi are also available here.

Oyunohara-mae

The former location of Kumano Hongu Taisha, Oyunohara is still considered a site of spiritual significance where the gods descended. The superb Otorii gate is a must-see.

Kawayu Onsen

This is a rare location where visitors can enjoy bathing in a river which is also a source of Onsen hot spring water. Summer visitors can profit from both paddling in the river and bathing in the Onsen, while in winter the seasonal Sennin-buro is a must-see.

Nonaka Ipposugi

Designated as a natural monument by Wakayama Prefecture, Nonaka Ipposugi is the location of large cedar trees whose branches all point towards Nachi Taisha. Scenery of the surrounding Nakahechi area is also very beautiful.